1000L Pin Mount Spray Tank, Frame Additional
From $1,623.00
To $3,132.15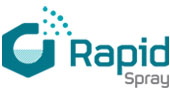 Ordering and shipping is easy! Supplying Australia wide direct from the manufacturing facility closest to you.
UV stabilised, impact resistant polyethylene cartage tank with internal sump for complete drainage. No baffle.
SG 1.3 – Suitable for water, liquid fertilisers and other chemical products. (SG1.6 grade available for Molasses and other heavy liquids)
Smooth interior and integral sump enables complete evacuation and decontamination of tank making chemical changes easier
Manufactured from specially formulated polyethylene for transport and static applications.
Able to withstand the harsh Australian elements
Strength through ingenuity of design
Impervious to most chemicals
455mm lid, rim and seal assembly
455mm basket filter
Easy to read calibrations for measurement of contents
FREE 1.5" poly fitting supplied loose or fitted
Safe and secure mounting pin system
Spill containment lip surrounds the lid
Available with robust hot dip galvanised steel mounting frame for protection of tank and ease of installation
Dimensions: 1360L x 1200W x 1000H x 53 kilos
OPTIONAL CHOICES
Steel frame to suit unit (please tick the checkbox underneath product options for this component)
Stainless Steel lid
Tank level kit
Funnel filling system
38mm hydrant filler kit
3" Brass tank outlet
Tank Colours: translucent yellow, translucent natural, translucent blue, translucent red, opaque heritage green and opaque rapid blue. (if water is being stored in tank Rapid Spray recommend using opaque to prevent algae growth.
More Information
Freight

Ordering and shipping is easy! Australia wide supply direct from the manufacturing facility closest to you. For all orders we can arrange delivery to your addressmtest site or depot. For remote areas we deliver to a depot closest to youmtest or a depot of your choice.

While many products are available for next day dispatch some items require assembly or manufacturing and assembly. If you would like to know the current lead time on any product please contact us on 1800 333 124 or admin@tankmanagement.com.au

Warranty

Warranty - 15 year tank warranty purchased from 2017!


Warranty Policies and Procedures


The following warranty is the only warranty applicable to RAPID SPRAY products, and to the maximum extent permitted by law, overrides any other conditions or warranties expressed or implied on RAPID SPRAY products. Other than legislative obligations to the contrary, RAPID SPRAY will not be liable for and incidental or consequential damages arising from the ownership or use of a product. No person